Improve your IT Services Quality
Overcome Obstacles in IT Services Optimization
Can you automatically detect and eliminate existing weak points in your IT usage?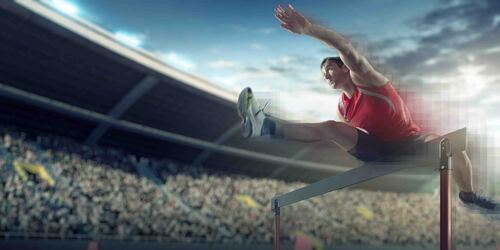 Improve your IT Services Quality
Overcome Obstacles in IT Services Optimization
IT Services Quality Assurance
Competitive athletes cannot increase their performance at will, but they can celebrate success at the performance level they have reached. This applies in a similar way to a company's IT and the IT services it implements.
The requirements of your customers change continuously and require an adjustment of the IT overturned business transactions at the same time as the number of customer activities stagnates. The necessary adaptations of IT services must grow with customer expectations and always be provided with high availability and security.
Some "grown" IT services require fixed technology and processes, which impairs flexibility and efficiency. The dependencies are hardly documented and/or the developers are no longer available.
This often results in a constantly increasing complexity with additional skills and makes the introduction of new technologies very costly.
The benefits of our service to improve your IT services
Based on your current IT topology and the existing dependency relationships between your applications, we identify and evaluate IT services according to the resources, technologies and usage parameters used. Based on these analyses, we develop proposals and implementation plans regarding the continued operation, migration or phase-out of IT services. The goals here are to increase efficiency, reduce complexity and quickly implement new requirements.
This includes an estimation of the implementation effort, integration into the existing IT infrastructure as well as the necessary IT capacity expansions – be it internal or in clouds, hosting, SaaS …
To continuously measure the changes, we jointly define SLAs as well as milestones for achieving the results of the measures. IT services changes usually consist of several steps and require 1-6 months. For this purpose, we establish automated procedures for the continuous recording of the IT environment, define parameters for monitoring with you.
With our methodology, we record the data of the defined IT services, evaluate them against best practices and develop concrete recommendations for action with implementation scenarios.
You decide which measures are implemented. We monitor the changes and qualify the impact on your corporate IT. This is done continuously, as changes from business activities are constantly taking place in addition to the current measure(s). If these other changes have an influence on the measures, we point them out and work out alternative options.
To automate the monitoring and to be able to estimate changes in advance, we implement our Data Control Platform 'DC360Ocean' as a data lake and analysis platform.
We then connect DC360Ocean to your data sources, such as systems monitoring, HR platform or external provider interfaces for usage information. According to the agreed criteria, we collect the necessary data and store it in our data lake.
Implementation of a central information platform for selected IT services with overviews regarding:g
Utilization of Capacities