Dive into your IT Consumption
How do you evaluate your IT costs in terms of supporting business operations?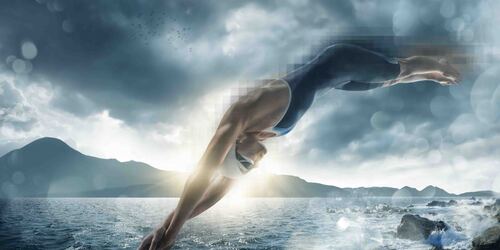 Dive into your IT Consumption
Competitive athletes continuously review their training. They measure and adjust it quickly to achieve their goals. Corporate IT should implement this in a comparable form.
Established IT structures are often continued to operate without reviewing the benefits or their importance for the business result. In many customer projects, we were able to identify short-term savings potential. By reviewing IT service usage, coordinating with the business units or repositioning, cost optimization can be achieved in short term.
Your IT landscape usually changes on a daily basis – this requires continuous monitoring of the performance (updating of the overall landscape) as well as the dependencies between the IT services. In particular, externally provided services should be precisely monitored in order to comply with legal requirements and to ensure correct billing of services.
The benefits of our service to understand your IT costs
Your IT costs typically consist of infrastructure, provider, support and application elements. Together, we define this scope (of cost consideration) and create automated workflows to capture the necessary data. This can include all or part of the departmental costs.
By linking to usage information and utilization data, we create targeted evaluations for the defined IT services.
This includes but is not limited to:
This makes it possible to permanently scrutinize little-used, expensive IT services and, if necessary, to migrate, switch off or replace them.
Particularly in the context of mergers and acquisitions, this allows conclusions to be drawn when deciding on IT mergers.
Based on your IT topology and the focus of the cost analysis, we select the IT services. Using measurement criteria to be defined, we capture cost elements in terms of consumption, use of shared resources and individual costs and create automated capture processes.
To automate the monitoring and to be able to estimate changes in advance, we implement our Data Control Platform 'DC360Ocean' as a data lake and analysis platform.
We then connect DC360Ocean to your data sources, such as systems monitoring, HR platform or external provider interfaces for usage information. According to the agreed criteria, we collect the necessary data and store it in our data lake.
Implementation of a central information platform for selected IT services with overviews regarding:
Utilization of Capacities